Visec helps cities become smarter making them safer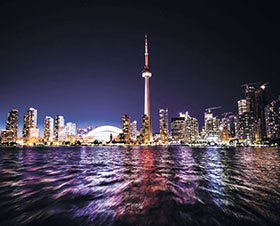 While exact definitions may differ, it is widely agreed that a smart city makes use of digital technologies to improve the quality of life of its people, reduce environmental impact and ensure the efficient operation of everyday services. However, Roy Alves, business development manager, MEA, Axis Communications, stresses the integral role of safety. "When people talk to me about smart cities, we need to talk about safe cities. A true smart city is one where people feel safe. Consequently, a city can't be smart if it isn't safe."
Axis Communications provides cities around the world with a 24-hour window into all activity and the ability to monitor everything from a central location, see in bright light as well as in the dark, while scanning large areas or zooming in on small details. It is enabling city officials to respond immediately to suspicious activity by dispatching personnel to the right place, at the right time.

"This not only helps people feel safer," says Alves, "but similarly protects a city's facilities and critical infrastructure from all kinds of threats."

Global examples cited include the Cincinnati and Los Angeles Police Departments in Ohio and California, USA; 18 municipalities across Lombardia, Italy together with various other locations throughout South America, Europe and China.

"Together with our partners, our solutions allow for everything from licence plate recognition to people counting and vehicle tracking," continues Alves. "In effect they operate as smart sensors, providing information that can be analysed for a host of reasons from security through to smoother traffic flow, optimised energy consumption and reduced pollution."

Local safety initiatives

Closer to home, Visec Surveillance Software, the first company worldwide to conduct licence plate recognition (LPR), works exclusively with Axis Communications as its preferred and only supplier of network video cameras. Click to read full article