Securing the World - From Visec Software to the Visec LPR Cloud
Visec is smart video surveillance software, combined with a powerful first of its kind LICENSE PLATE CLOUD. Visec allows you to record, analyze and playback video surveillance footage from connected cameras over the internet or locally via a direct connection. Cities, municipalities and businesses use Visec software to connects to the VIsec LPR Cloud, where License Plate data is analyzed and processed in real time. Visec is Currently processing 3 million license plates per day, with over 1 billion plates and 25 billion data elements.
Visec
Cloud

Worlds First License Plate Recognition Cloud
Currently managing over 1 billion license plates securely

Managed and maintained By Visec

Real time Cloud storage, retrieval and access

Visec is saving lives everyday with the latest in technology from the CLOUD.


Visec
Software


License Plate Recognition System- enables able to detect license plates at over 100 kilometers per hour utilizing advance mathematical algorithms


Efficient and optimized for speed



Additional support for Qr Codes- Read QR codes at a 99.9% accuracy rate from normal ip cameras. Multiple QR codes can also be read simultaneously with a single camera.
Best Value- Most Competitively Priced System in the world for the Technology.
Read More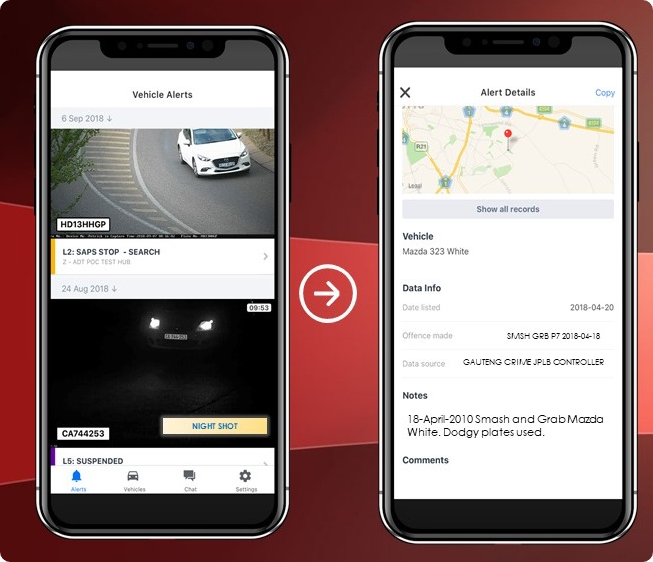 Visec Cloud- real time IOS/Android app
What's New?

Visec Cloud surpasses 1 billion license plates containing over 2 billion images in the cloud database
Visec releases HIK Vision LPR Cameras software enabling seamless cloud interrogation (running EDGE with no PC's needed)


Visec Cloud releases open architecture API allowing any LPR system to integrate into the Cloud

Support for Milestone's Xprotect. Now Visec's powerful

LPR works in Xprotect using the Visec SmartClient plugin, designed by Visec.

Newer HTML5 remote Access enables web browsers is now easier and friendlier.

Live View faster and quicker with new compression and re-sampling
For example, a 3 megapixel camera will be streamed fast and the size reduced (e.g. reduce to 640 x 480 pixels or larger)
More Secure- Uses the latest in authentication and algorithms to block failed logins.