LPR CLOUD SA built and donated by Visec is credited for 779 vehicles stops and 543 arrest between January 2017 - December 2017. This excludes the hundreds of interventions done preventing a crime from happening.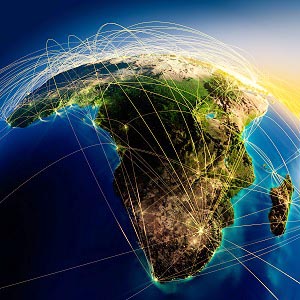 Constantia Valley Watches Association (http://cvwa.org.za/) reported the success of the LPRCLOUDSA between January 2017 - December 2017 as follows:
MV Stopped:

779



Occupants checked/profiled: 1,443

Arrests made directly as a result of LPR stops: 543


NRTA fines issued value: R213,600



This excludes the hundreds of interventions done preventing a crime from happening.
The LPRCLOUDSA provided:
Clean data

Clean arrests

Real time monitoring

These stops resulted in numerous arrests from armed robbery, burglary, shoplifting, ATM card theft, false registration plates, and more.

All alerts are professionally verified PRIOR to responders being activated.
About Constantia Valley Watches Association

The Constantia Valley Watches Association is a collaboration between various neighborhood watches in the Constantia Valley area, namely BKM Watch, Constantia Watch, Constantia Hills Watch, Kirstenhof Watch, LCW, Nova Constantia Watch, Plumstead, PHEW, Southfield and Tokai Watch. The committee is chaired by Mike Voortman, and includes the chairpersons of the various incorporated neighbourhood watches. The CVWA area covers approximately 32,000 properties, and is already proving to be a solid working model of community cooperation. Collaborative integration and information sharing is maintained across the Western Cape and beyond.
About the LPRCLOUDSA

Visec created the first LPR CLOUD South Africa (LPRCLOUDSA) that currently has hundreds of millions of recurring instances of license plates within South Africa. Current approved users of this LRP CLOUD include numerous South African Police Service (SAPS) members, Directorate for Priority Crime Investigation (Hawks), National Prosecuting Authority (NPA), South African National Parks (SAN Parks), City Councils, Metro Police, Law Enforcement, Approved Neighborhood Watch Operations Managers, Border Control, Cash-in-Transit and Car Rental Risk Investigators. The LPRCLOUDSA was created, funded and its critical use donated to SAP's Custodians by Visec. Visec made this powerful technology for the well being and safety of all South Africans. To accomplish this task, Visec invested years of work, millions of Rands, and countless consultation from security professionals, and police officers. The result is a state of the art (and only) African LPR cloud. Visec continues to maintain the LPR Cloud with an expert technical team and sophisticated technology infrastructure.